Dear Sanctuary NR supporters
We have an urgent need to raise $10,000 so that we can continue to provide interest free loans to refugee families who seek our assistance.
As many of you would know, Sanctuary NR has been operating a revolving Loan fund for many years. Loans have assisted many refugees to fund their airfares once they have had Visas approved.
In recent years, we have also been helping families who initially resettled in Lismore through Sanctuary NR, to fund Visa applications for relatives who are still refugees.
Why do we need additional funds?
In the past the International Organization for Migration (IOM) has provided loans for 75% of the airfare cost for Humanitarian visas and Sanctuary NR has funded the remaining 25%. This has meant that loan amounts were kept relatively low, and our funds could support more people. Unfortunately, this arrangement is no longer available, so loans for airfares are much larger now and our funds have become stretched.
The urgent need
We have two recent and urgent loan requests that we have agreed to support.
Airfares for a family of 7 who have been granted their Visas.
DNA testing for a family Visa application which is in process and which we have helped support. This payment is needed before 6 September 2023.
The families requesting these loans are known to Sanctuary NR and originally settled in Lismore. Although they have now moved away, we retain a personal connection.
We are aiming to run some fundraising events, but the need is more immediate, so we are asking members and friends of Sanctuary NR to donate to our Loan fund now, if they are able.
Donation details
If you would like to help us meet these requests, please use payment details below.
To donate to the Loan fund, you can transfer by EFT into our account....
Sanctuary Northern Rivers
BSB: 728-728
Account number: 25806710
Reference: YourName-LoanFund
Please also send an email to the This email address is being protected from spambots. You need JavaScript enabled to view it. to advise of your deposit. This will ensure that we can email a Tax receipt. Donations over $2 are tax deductible.
Alternatively, you can donate via credit card through our Give Now portal. Tax receipts are also provided through Give Now.
Thank you for your continued support of Sanctuary Northern Rivers.
Dear members and friends,
We hope you can join SANCTUARY on 19 August 2023, to discuss sponsoring refugees to Lismore through the Community Refugee Integrated Settlement Program (CRISP).
Saturday 19 August, 2023

2pm-4pm
The Winsome Hotel, 11 Bridge St, North Lismore.
Afternoon tea will be included.
CRISP is a federal government program that allows groups to resettle refugees into their community - with a requirement that 12 months of practical hands-on support be provided to the refugee household.
We will be screening the film 'HumanKIND' which explains how one community has successfully sponsored refugees via CRISP. Following the screening we will have an open session to discuss plans for Sanctuary NR over the next 12 months.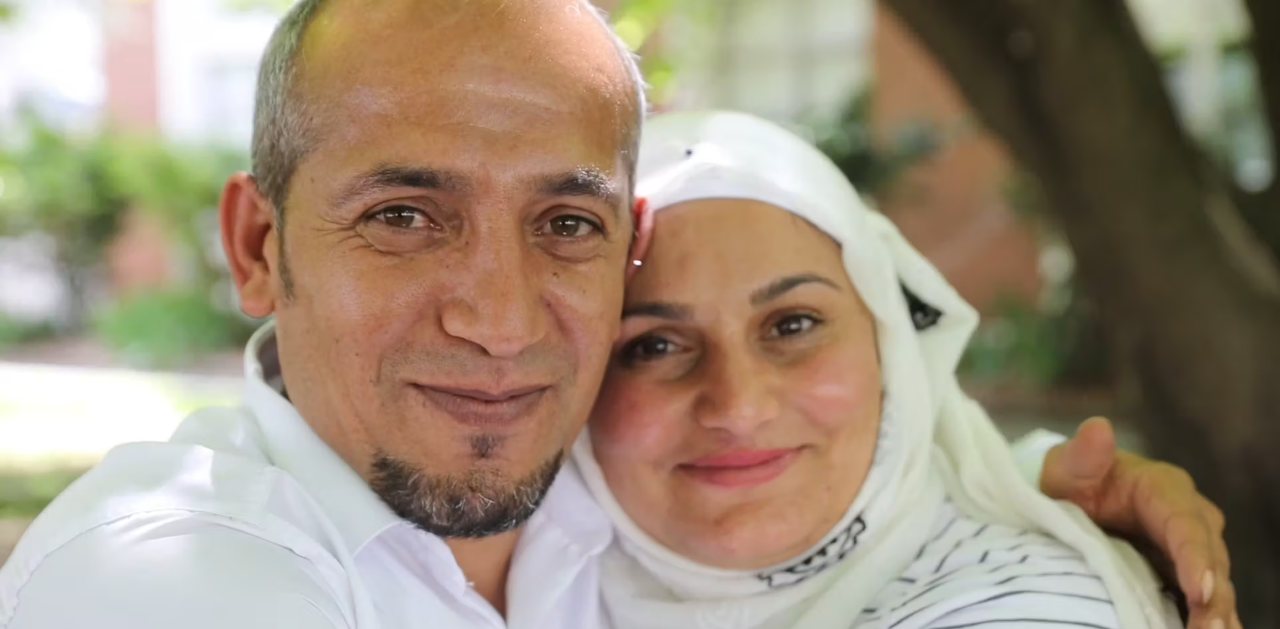 Lismore has just welcomed the first 'CRISP' family. Several other refugee families have also been resettled in the Northern Rivers in the past 18 months through the CRISP. Ballina Region 4 Refugees has assisted three families, and the Uki and Tweed Valley groups are gearing up to do the same.
The SANCTUARY Board and Lismore Region Refugee Settlement (LRRS) is interested in sponsoring more refugee families to Lismore via CRISP, but it will require the help and involvement of our community.
Thank you to all our supporters, some who have been giving to Sanctuary for many years. Your donations are continuing to help families through our revolving loan fund. For the past few years Sanctuary has been providing loans for visas for refugee family reunification.
We welcome more members to become involved with SANCTUARY. Please come along on Saturday 19 August and find out more about this friendly and committed Lismore community group.
For more information contact This email address is being protected from spambots. You need JavaScript enabled to view it.
To our many friends, and members of Sanctuary Northern Rivers, we say thankyou for your support.
It may seem odd to say it, but we are in the pleasing position of having a depleted bank balance! As I am sure many of you are aware, Sanctuary Northern Rivers primary modus operandi in distributing funds to support refugee settlement, and we provide no-interest loans, such that after settlement into our community, the new arrivals will pay back their loans in full over a period of time that is within their means.
Hello Supporters of the Lismore Region Refugee Settlement (LRRS)
L.R.R.S. is a committee of Sanctuary Northern Rivers inc, and is working towards resettling refugee families here under a Federal government community sponsorship scheme. More info on that scheme here https://www.refugeesponsorship.org.au/, and more details on our website soon.
Sanctuary invites all members and friends to attend our Annual General Meeting on Wednesday 26th April at 6pm at the Lismore Heights Bowling Club (High St, Lismore Heights).