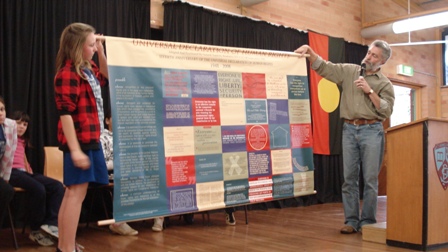 One of Sanctuary Northern Rivers' key objectives is to promote an understanding of refugee issues in the local community and amongst youth.
We believe the wide dissemination of the Universal Declaration of Human Rights through local schools will contribute to the achievement of this objective.
Although this project was instigated by a group of seniors in Lismore during 2008, it is now being run under the auspices of Sanctuary Northern Rivers Inc.